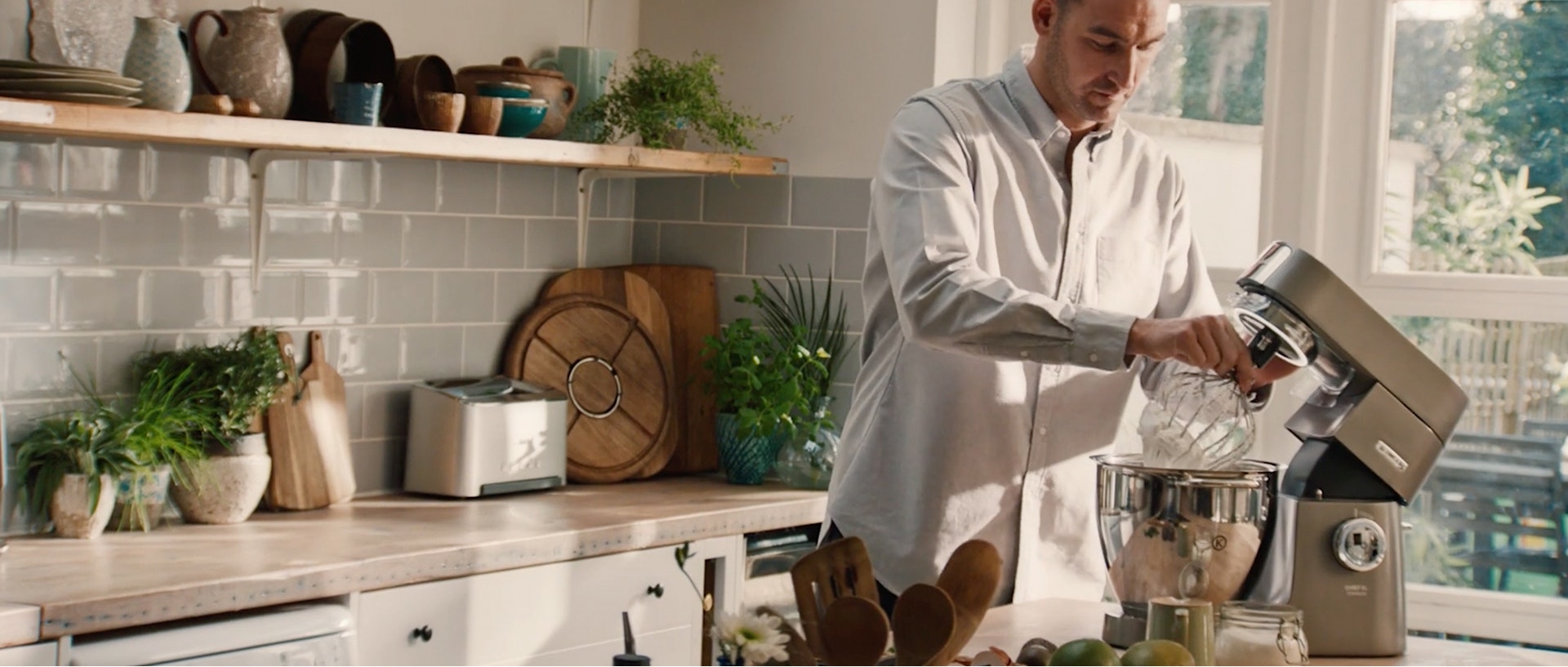 This week saw the launch of my latest TVC for Kenwood - WATCH THE FILM HERE. Working with the great team at Tinderflint and the agency Big Dog, we created a suite of films for use on TV, VOD, online and cinema.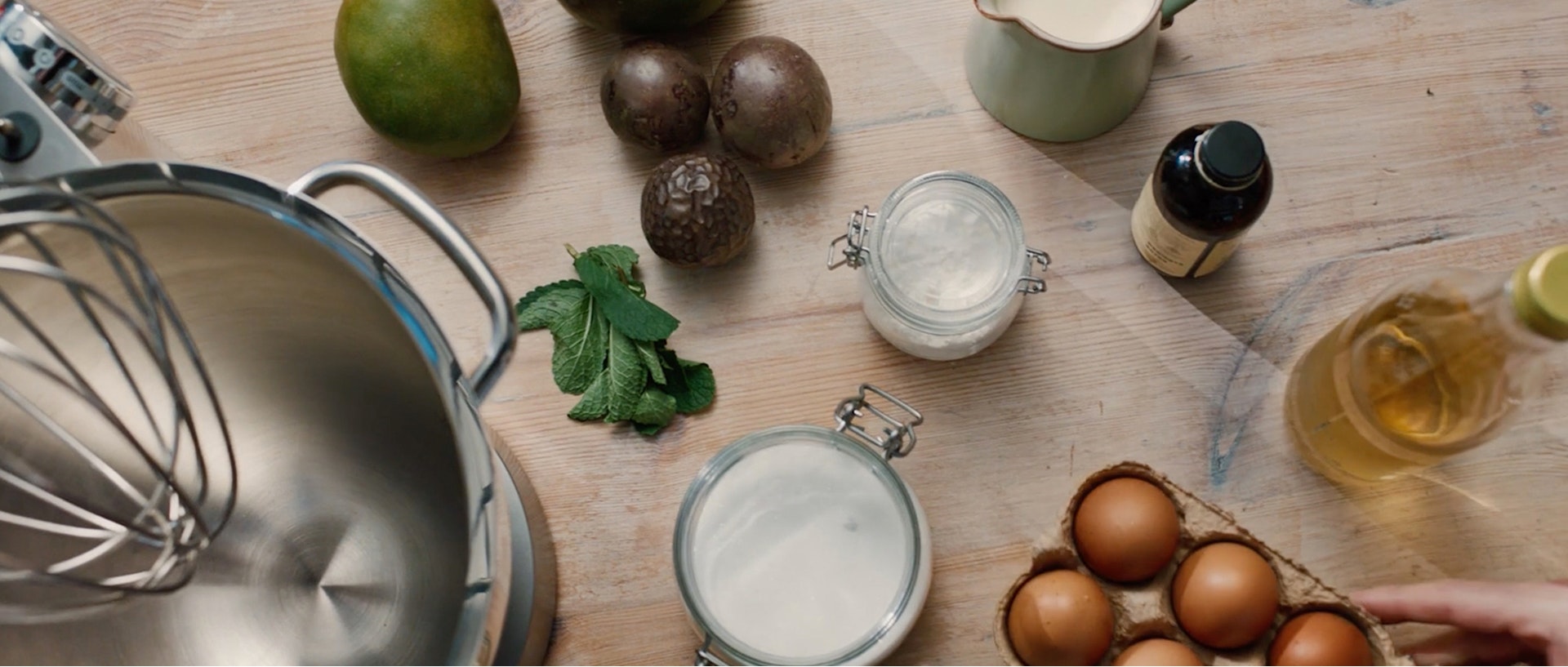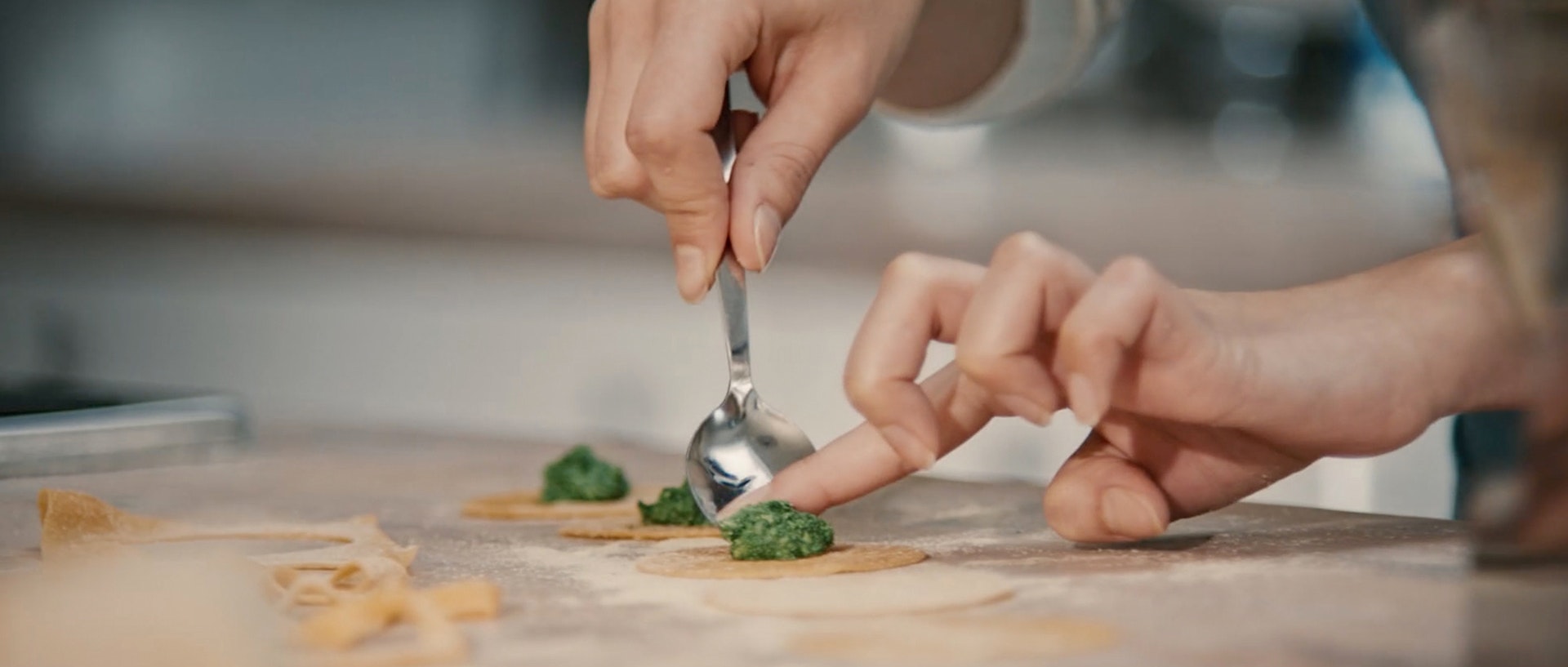 Breaking down the production process of how the full sixty-second version of the film was made can be seen below. To begin with, I storyboarded exactly how I saw the film playing out which we fine tuned to make sure all the tools and skills that the Titanium Chef was capable of were shown off to the best of their abilities.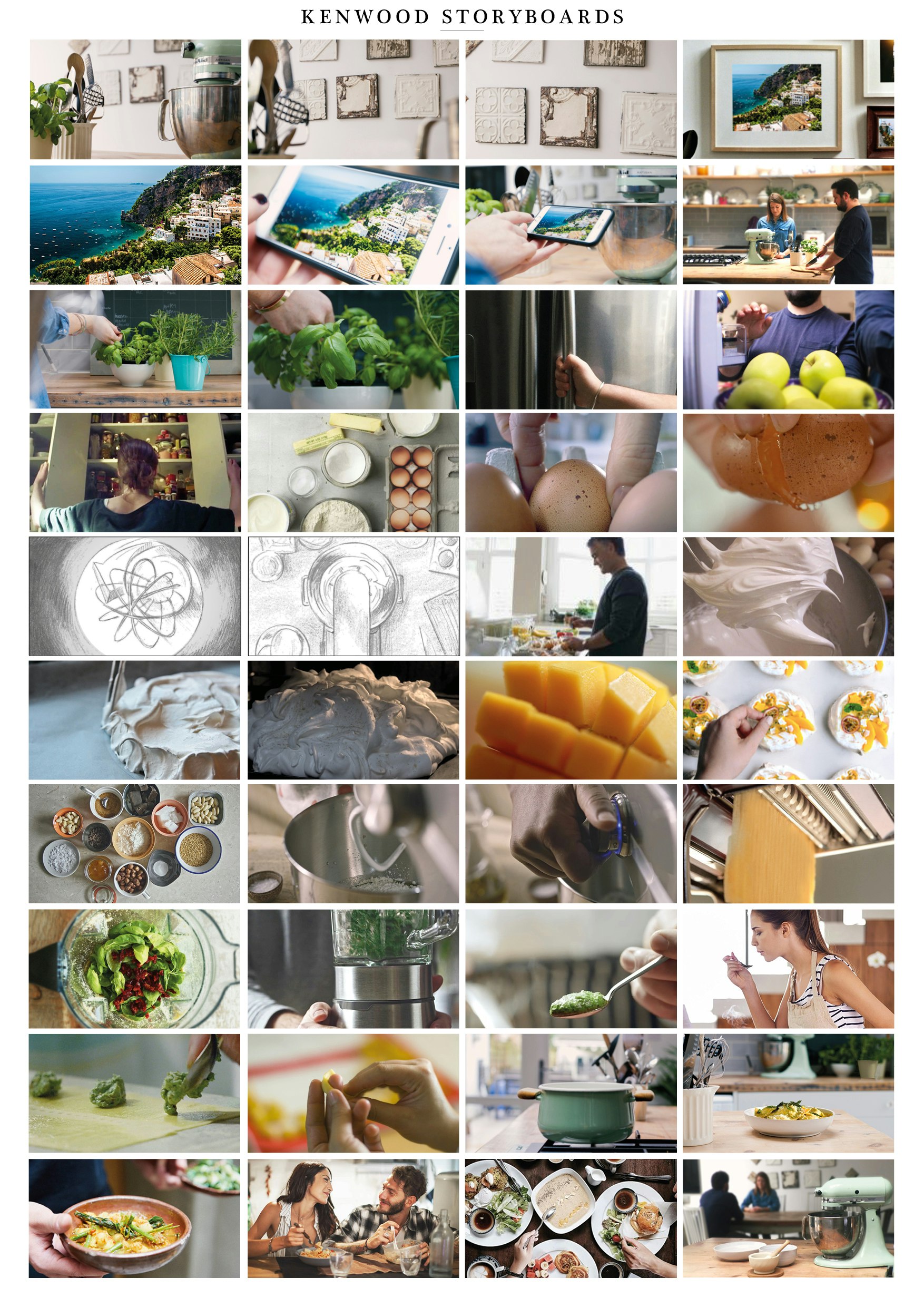 The opening of the film, transitioning from the picture on the wall to the phone to convey the inspiration behind the dishes our couple were creating, had the potential to be the most difficult shot in the entire film. Prior to the shoot, we tested the equipment and technique to iron out any issues so that on set, we could achieve the shot in a quick and efficient manner, knowing that we could achieve the camera move and transition well.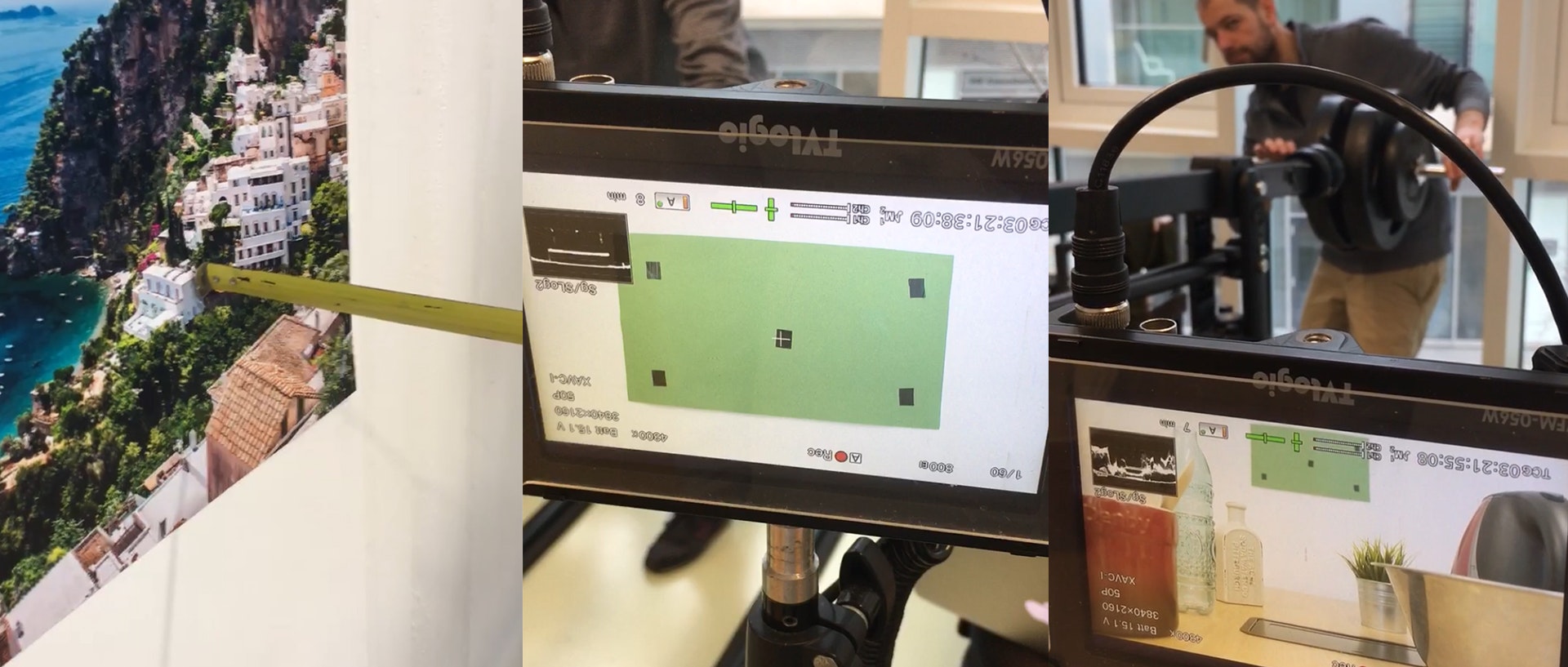 Prep for the shoot, testing the camera rig and technique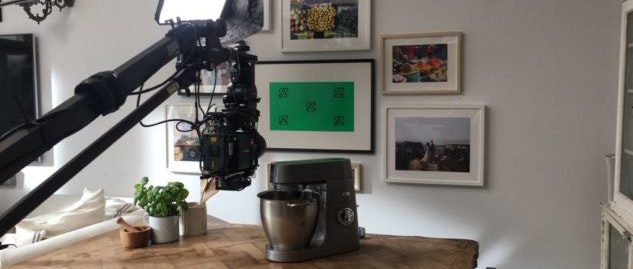 Following the shoot, we worked with Joe Fellows from Make Productions. I've worked with Joe before on projects from Charles Schwab and Strava - his wizardry skills are amazing and he really delivered on this project too. Replacing both the picture in the frame on the wall and the screen of the phone, Joe then went on to replace the glass in the frame and include a reflection of the kitchen environment in the frame's glass. This all combined to create a seamless transition that opens the film perfectly.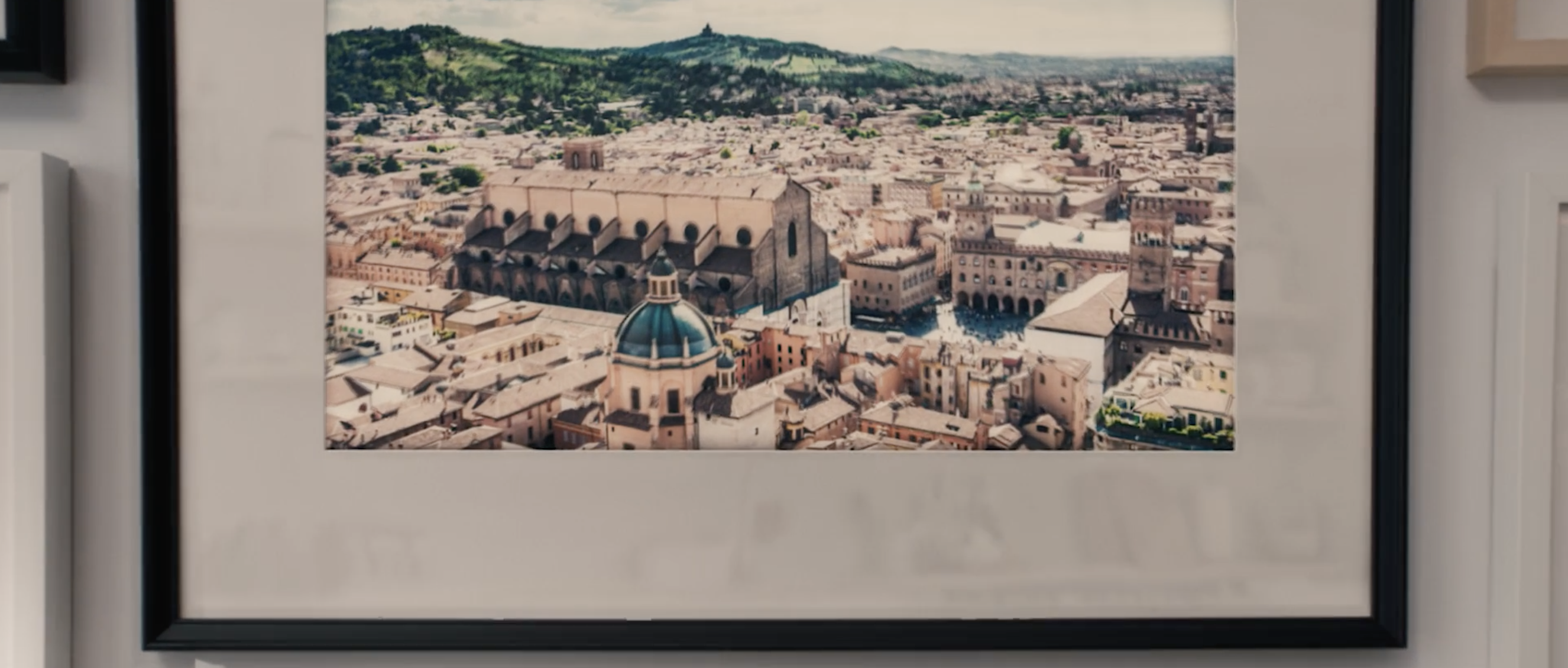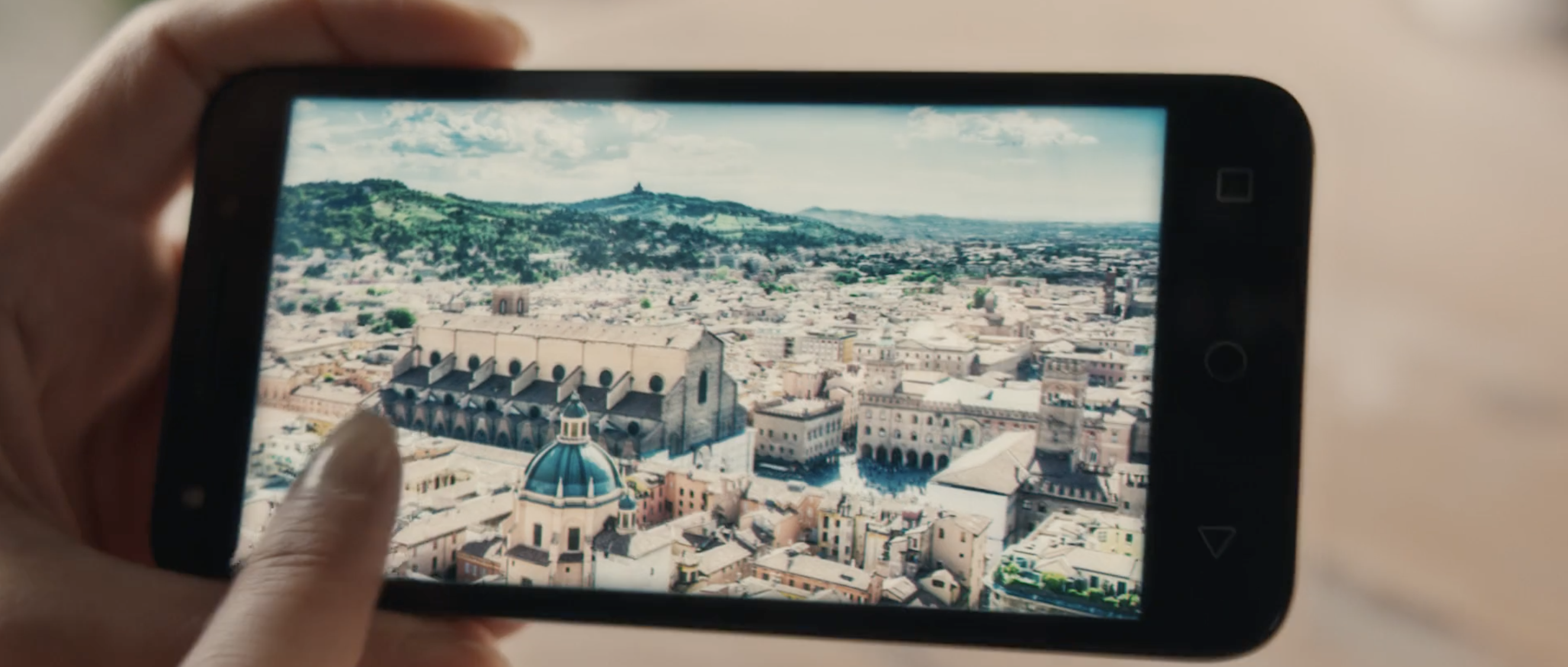 In this film, I wanted to place the camera in some unusual and technical positions that were unexpected. To achieve the shot from the bottom of the whisk bowl, we cut a hole inn the bottom of the mixer so that our periscope lens and camera could look through the bottom of the machine. Similarly, we had a fridge with the back wall removed so that we could shoot through the ingredients contained inside.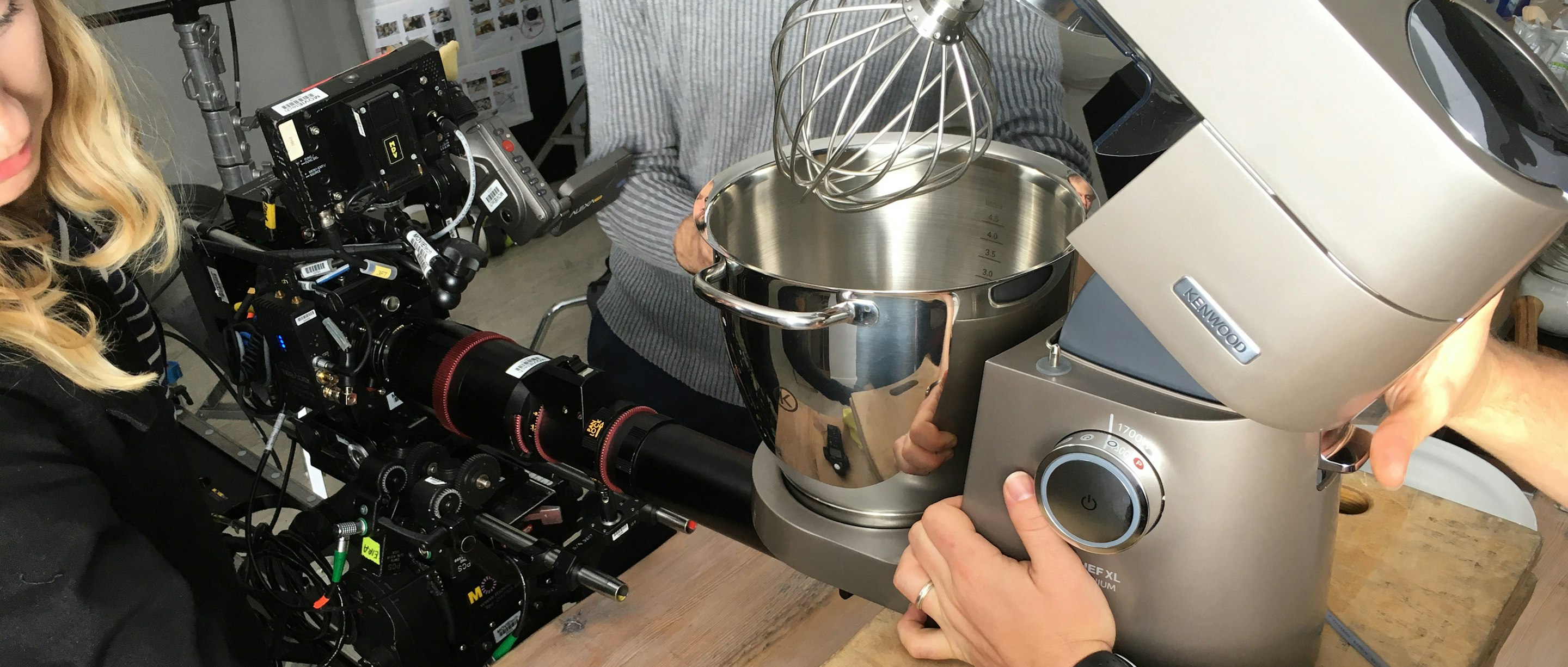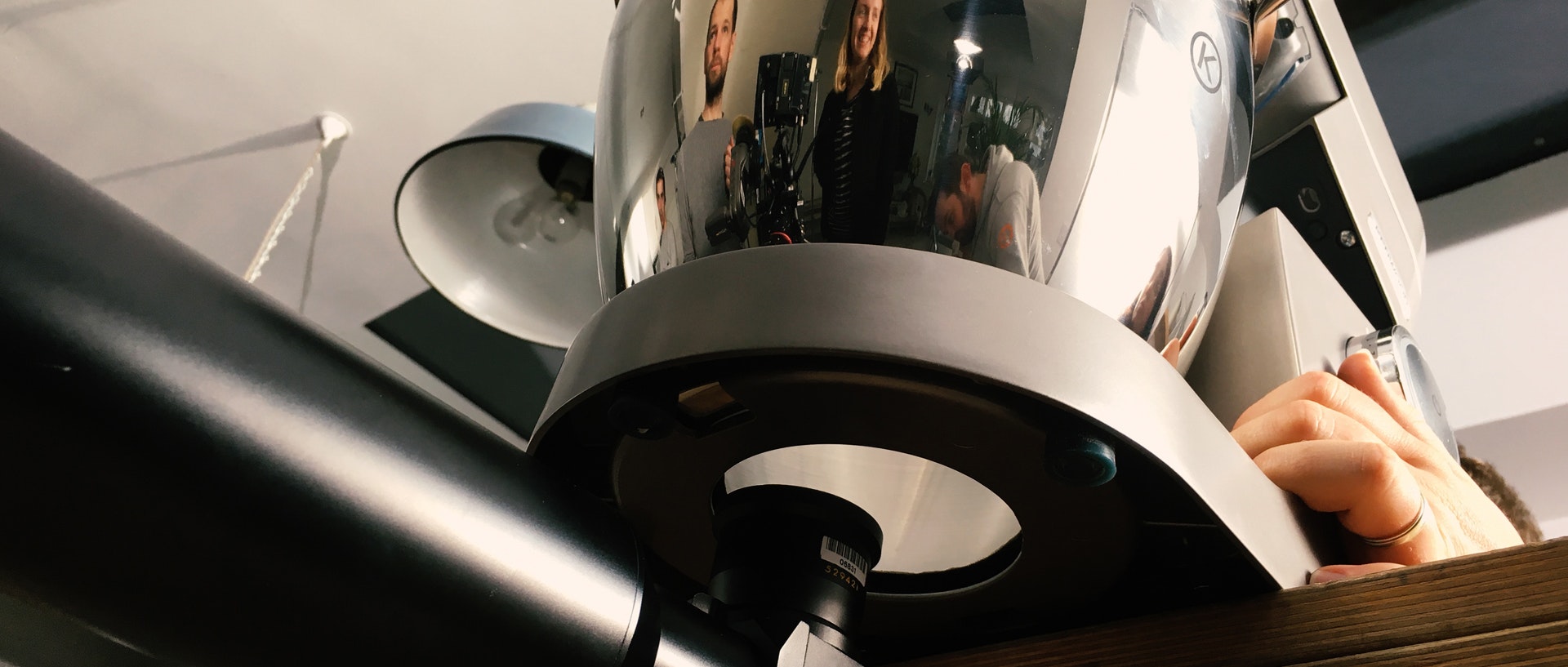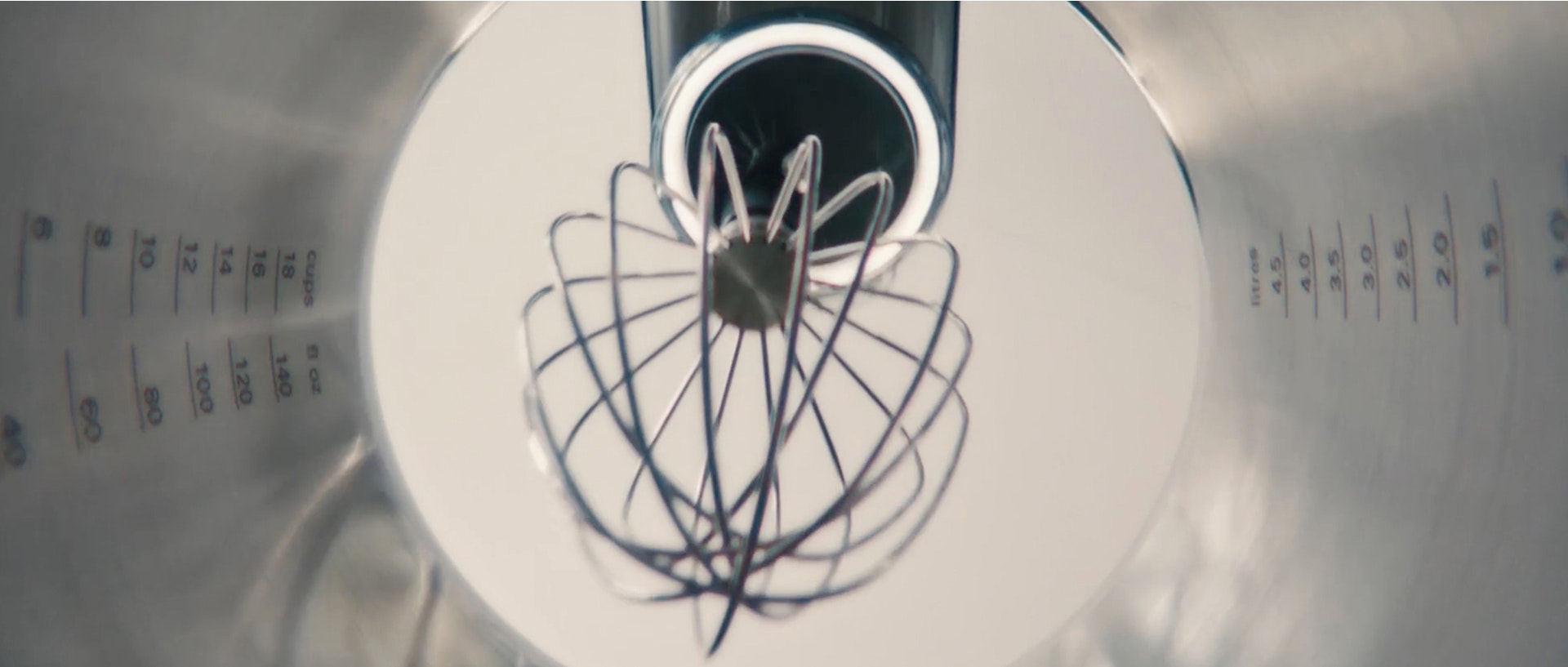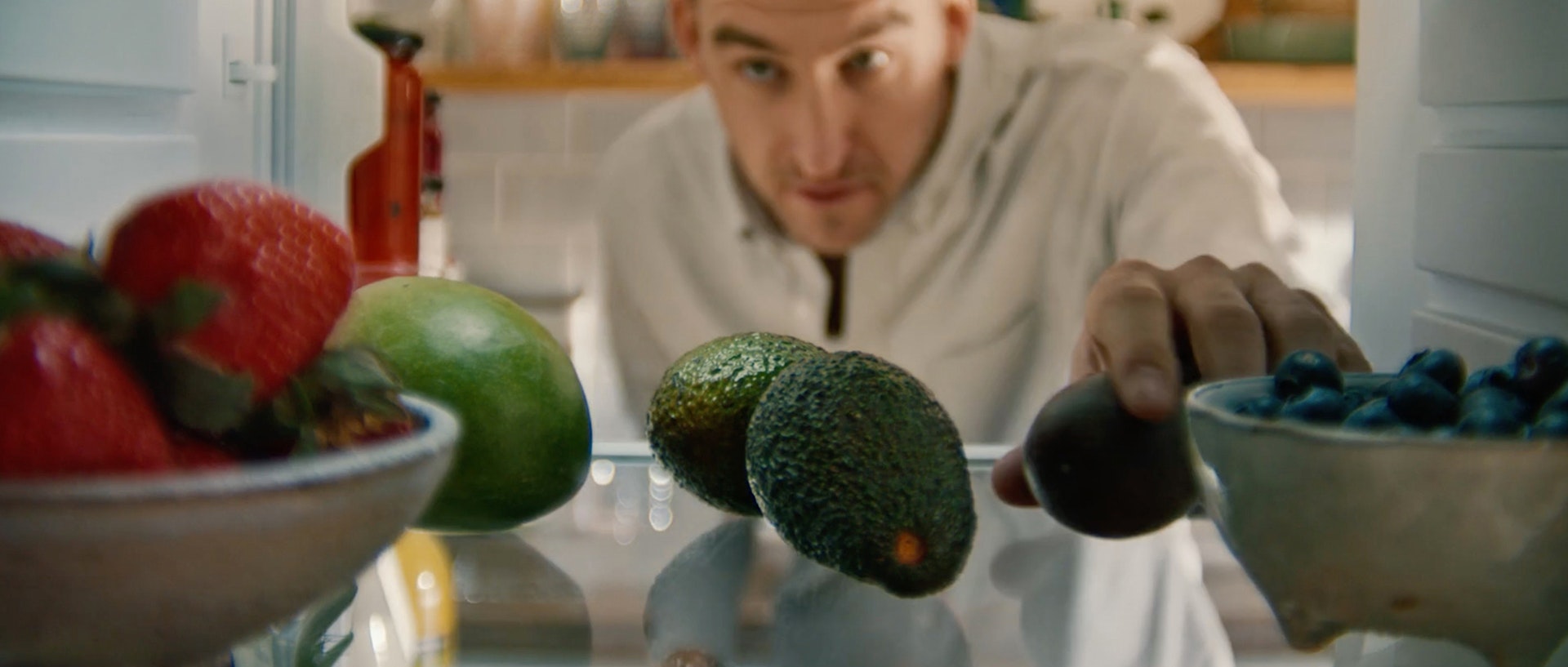 BTS: The cooking of the meringue was achieved shooting a stills timelapse, through a clear glass oven.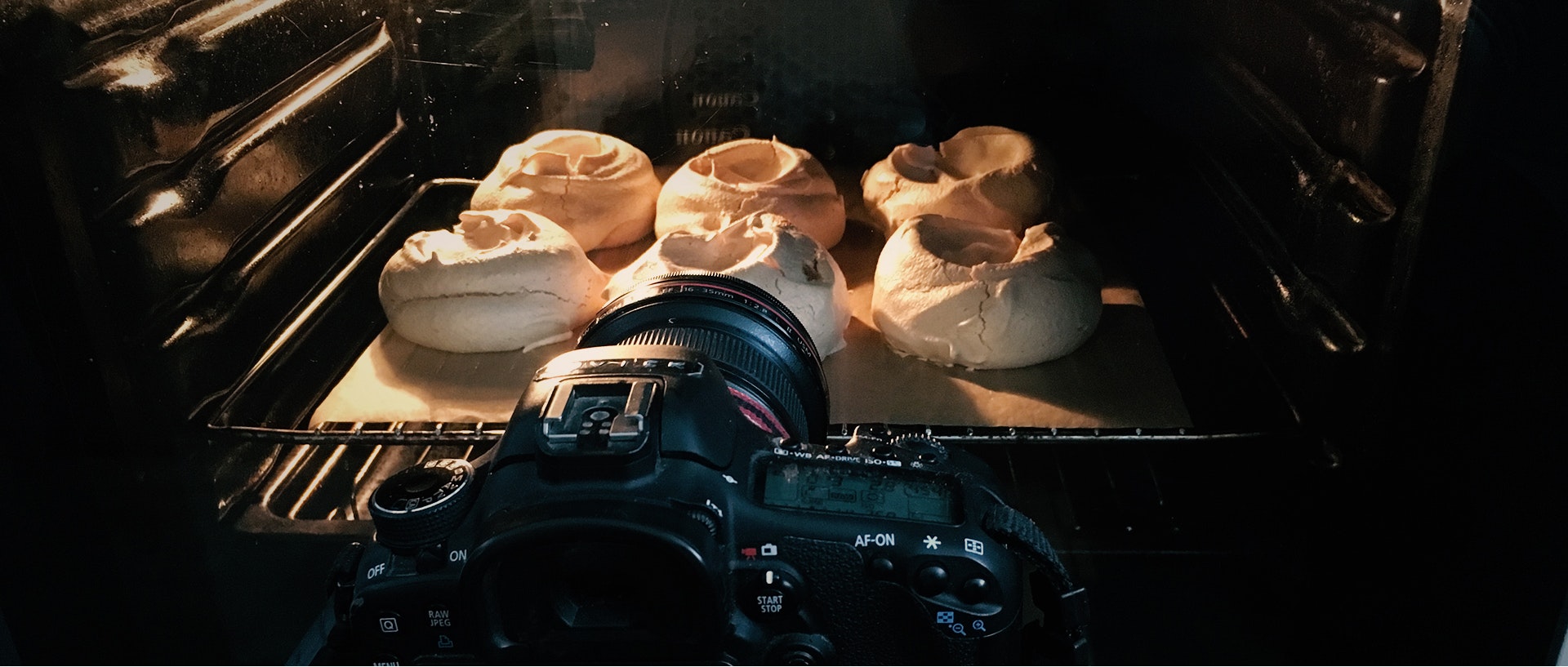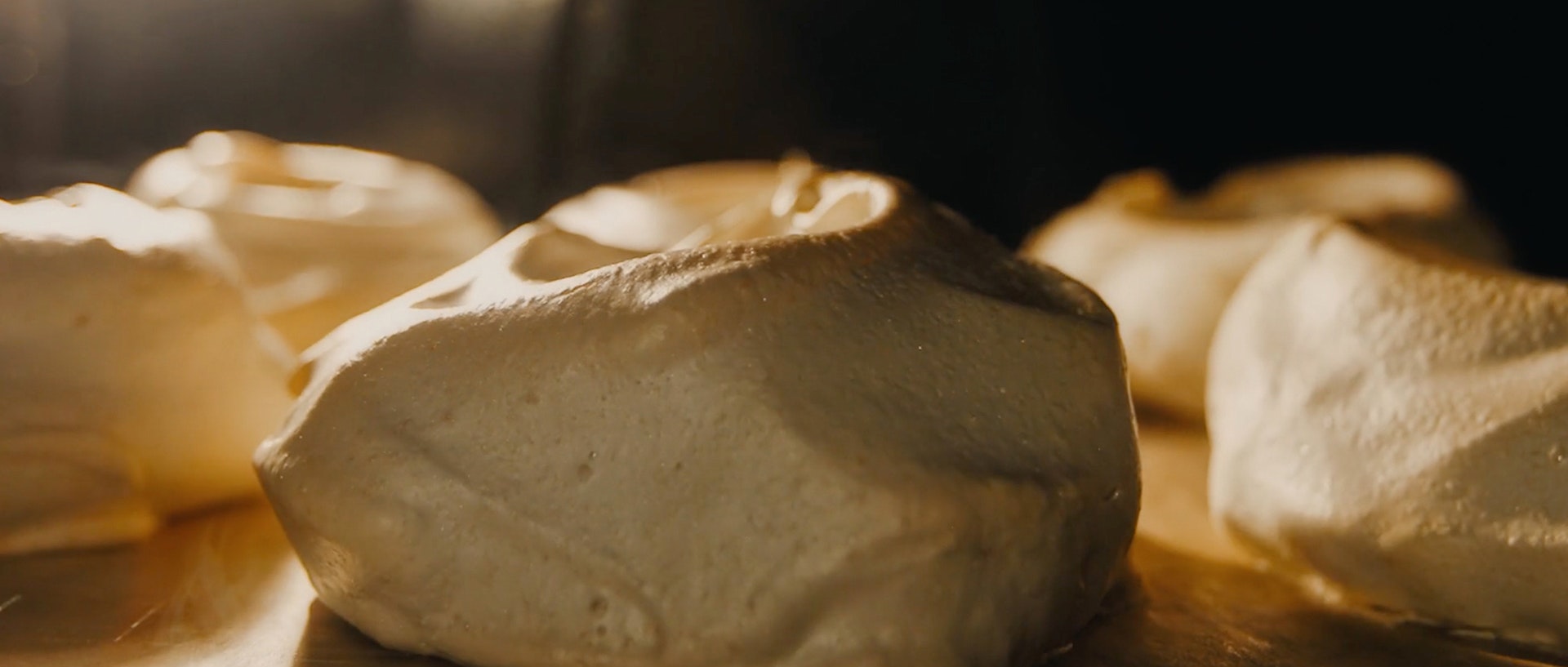 Here's a few more behind-the-scenes shots from the shoot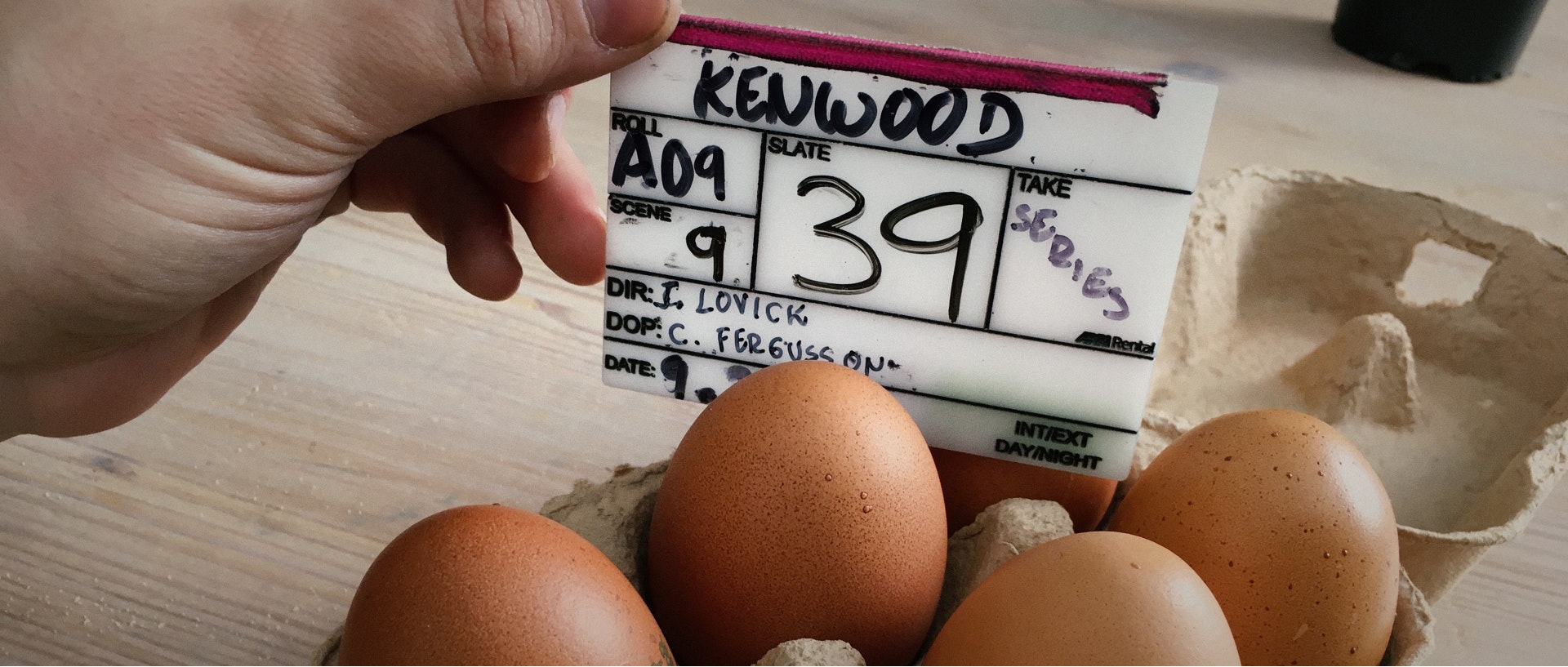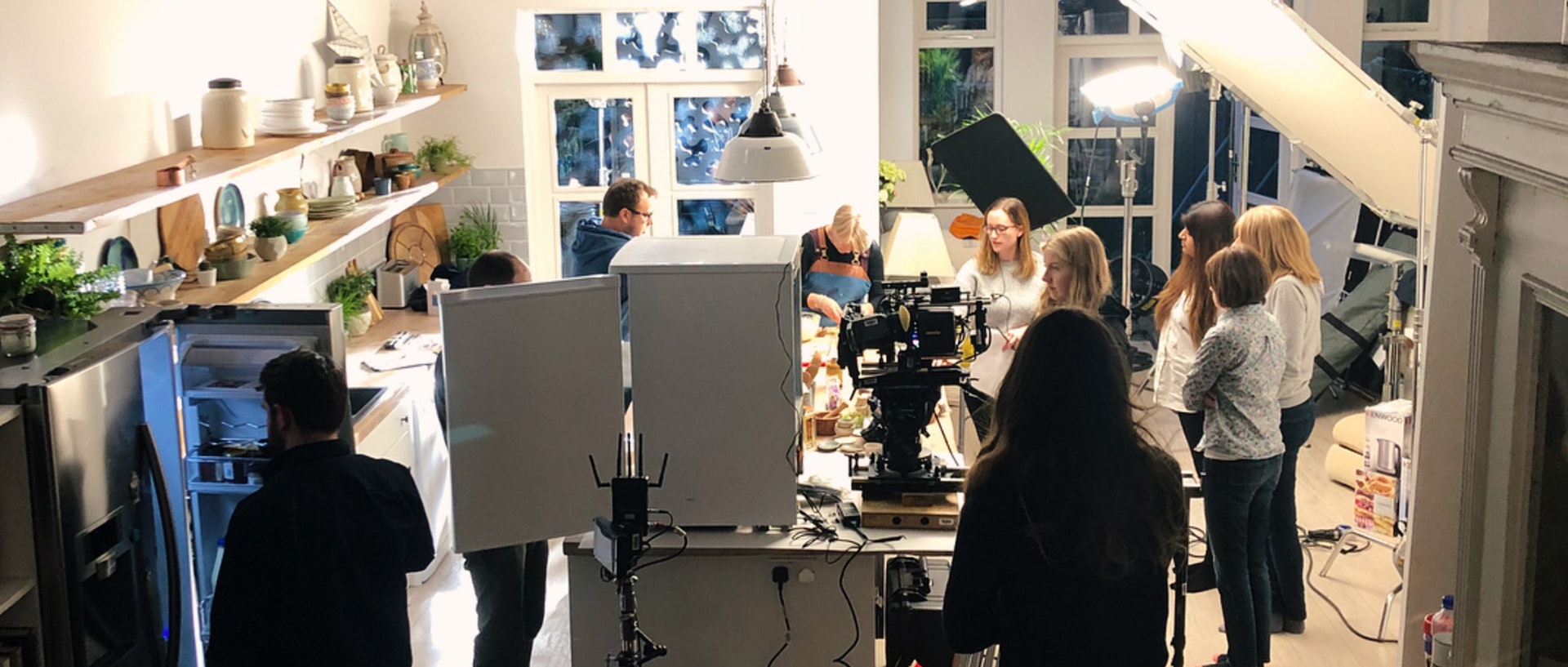 Massive thanks to everyone involved on this one - really happy with the finished films. Full credits below:
Directed by James Lovick | jameslovick.co.uk
Director of Photography - Chris Fergusson | chrisfergusson.co.uk
Production Company - Tinderflint | tinderflint.tv
Agency - Big Dog | bigdogagency.com
Produced by Becky Griffiths @ Tinderflint
Edited by Amy Beton @ Tinderflint
Grade by Joseph Bicknell @ Cheat | cheatit.co
Art Dept - Olivia Young | oliviayoungart.com
Food Styling - Nikki Morgan
Music by Gary Pickard
1st AD - Jeremy Wright @ Tinderflint
Prod Co-Ord - Aleisha McLardy @ Tinderflint
Focus - Eira Wyn Jones
Cam Asst - Inês Duarte
And everyone else who helped bring this project to life!